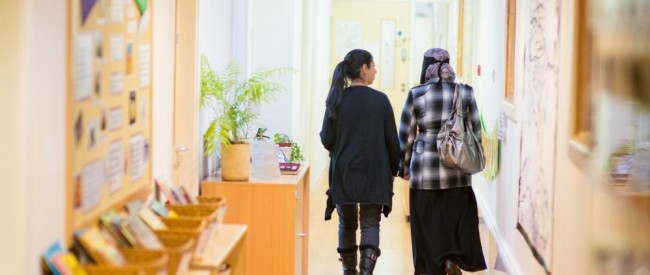 Employment
At Midland Road we work closely with Job Centre Plus to support parents / carers in finding employment. We have a 'Work Club' staffed by a member of our team, with access to computers, running on a weekly basis. We also have access to Job Centre Plus Advisers and are able to refer to the Job Centre for additional support with higher education, training or language support as and when needed.
Volunteering
The cluster provides volunteering opportunities both within its setting and within the locality.
We welcome and support volunteers to help run our services and support projects for example 'Play and Learn' sessions, setting up and supporting the running of groups, organising events and outings and much more. Volunteering can have many benefits for example; meeting new people, gaining valuable skills and confidence, improving self esteem as well as leading to further training and/or qualifications. As a volunteer you decide on how much time you are able to give and which areas you would like to work.
If you would like to find out further information please contact a member of the cluster team on 01274 546492.