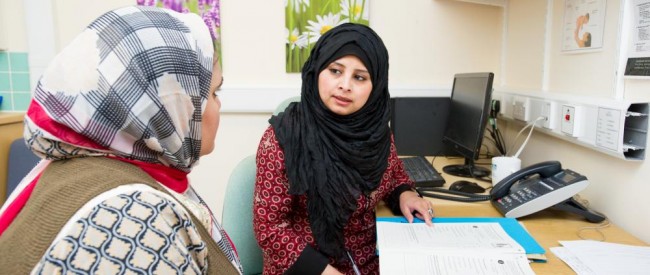 We provide advice and support to parents and carers of children in the early years on all aspects of family life. This might be through universal services such as groups and classes or through 1:1 support. We accept referrals from health visitors or other organisations as well as self-referrals.
Outreach/Home visits
As part of outreach strategy we have strong links with the local community in a range of venues, and we also conduct regular home visits to families in our reach area. Outreach support includes the delivery of groups and activities at other venues across the reach area working in partnership with other agencies for example primary schools, community venues and other children's centres in the locality. Home visits enable more targeted work to take place and allow families to discuss their needs with centre staff and work on a plan of action where it's appropriate.
Request for Services Form
Anyone can make a request or referral for one or more of our services  this can be done by completing the following forms consent needs to be given by parents / carer before a referral is made to the Children's Centre Cluster.
Click below to download the service request form